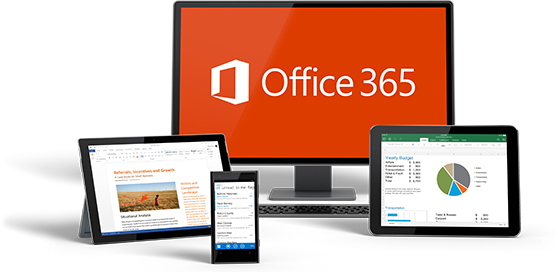 Buy Microsoft Office 365 and Save 16% over monthly price on Microsoft Office 365!  Get business-class email, plus both the desktop and web versions of Office 2016 applications, including Outlook, Word, Excel & PowerPoint.  The bundle also includes HD video conferencing with Skype for Business.
•Office 365 is built for your business.  It's the Office you know, plus tools to help you work better together, so you can get more done — anytime, anywhere.
•Office 365 keeps itself up to date, so you always have the latest features of Word, Excel, PowerPoint, and more, no matter which device you're using – PC/Mac, tablet, or phone.
•With low upfront costs and the flexibility to add users and services as needed, Office 365 provides the ROI you need to succeed.
•Store, sync, and share your files online so they're always up to date. Plus, you can edit documents with others in real time.
Click
here
to start saving today!