September 17, 2020
Press Release
After many difficult conversations, we have decided to cancel our 7th Taste of Placentia scheduled for Thursday, October 22nd.
When we rescheduled the event to October, we thought that our State would be further along in reopenings and hopefully in Phase 4 by the time of our event. After the recent setbacks with businesses closing again, and the uncertainty of the "Coronacoaster," we felt we couldn't guarantee our event would be allowed even if we postponed it again to the end of the year.
The health and safety of our vendors and our guests has always been our number one priority, which lead to us making this tough decision.
We want to thank our vendors and sponsors who supported this event. We are looking forward to working with you next year to create a doubly fantastic event!
Our biggest regret is that we will not be able to showcase our amazing restaurants and businesses in a time when they need the exposure the most. In that spirit, we are going to introduce our first-ever Restaurant Week which will take place the first week in November in lieu of The Taste. More information to follow on our website and social media.
We will also be organizing our annual Small Business Saturday Scavenger Hunt scheduled for the week of Thanksgiving. Hunters will get a clue sheet that will lead them to our amazing Placentia businesses while qualifying for prizes like gift cards and products from our participating businesses. Be on the lookout for our Scavenger Clue Sheet available on Monday, November 23rd on our website and social media.
We are so grateful to have such a supportive community, now and especially the past six months. I have met with many of our local business owners who have expressed to me their thankfulness and gratitude for the community support they have received during these trying times. I am honored to represent many of them and to live in this amazing city!
Warmly,
Michele Severson
Executive Director
Placentia Chamber of Commerce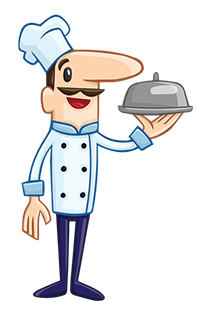 Here are our 2019 participants!
Thank you to our sponsors
whose names are bold
Restaurants:
BJ's Restaurant & Brewhouse
Bristol Farms
Bumblebee Catering
Campitelli Cookies
Craftsman Wood Fired Pizza
Crescendo Assisted Living of Placentia
PD's Hot Chili Company
Jimboy's Tacos
Leadbelly's BBQ
Meat Up BBQ
Mustache Mikes
Nikki's Kitchen
Nothing Bundt Cakes
Pho Noodle House
Porky's Pizza
Rich Farm Ice Cream
Romano's Macaroni Grill/Anaheim Hills
Salt & Ash
Sam's Club
Stonefire Grill
Tio Chavas
Tiscarenos Catering and Events
Urban Plates
Wing Stop
Breweries & Wineries:
All American Brew Works
Asylum Brewing
Casa Luigi
Calidad Beer
Golden Road Brewery
Kelly's Korner Tavern
Kiwanis
Placentia Grocery Outlet
Rotary Club of Placentia
SLO Brewing
Stereo Brewing
The Bruery
Businesses:
ABC Hopes
Acceptance Insurance
ADT
American Martial Arts Academy
Boys and Girls Club
Camp Bow Wow
Credit Union of Southern California
Crescendo Senior Living of Placentia
Darryl & JJ Jones Real Estate
DJ Slim Dee – Modern Affairs Co
Empire Energy Solutions
Face Painting by Tiffany
First Team Real Estate – Denise Tash
Geoff and Krista Real Estate
Grandfield Tax and Business Services
Gryphon Fencing & Fitness Studio
Hand and Stone Massage & Facial Spa
KMC Studios
LegalShield & IDShield
Lynch Ambulance
Merrick Apartments
My Gym Children's Fitness Center
Placentia-Linda Hospital
Placentia Police K-9 Foundation
Premier Jewelry
REACH Foundation
RE/MAX Cornerstone RE – Randy Tovar & Tina Maraj
Resort Vacations
Singer Chiropractic Wellness Center
St. Jude Medical Center
The Mortgage Wolfe
Touchstone Crystal by Swarovski
Wealth Management Strategies
Winning Ways